Complete Event Management:
A Systematic Approach to Your Event
Design
We start by understanding your requirements and objectives for the event. Our team will establish the parameters of our involvement and provide you with an estimate of the costs for our services. We then generate a critical path with key tasks, dates, and responsibilities, and develop a budget for the event.
Develop
Our team will assist you in sourcing and contracting suppliers and vendors. We work with your team to develop schedules and sessions, recruit speakers, facilitators, and entertainment, and provide bilingual, accessible online registration processes. We also assist with marketing the event and liaise with sponsors and exhibitors to ensure delivery on sponsorship package details.
Details
We handle all the details, including food and beverage selection and management, venue liaison and setup, production of event materials, printing and shipping of materials, and overseeing audio-visual and technical details. We also communicate with registrants regarding logistics, accommodation, travel, and accreditation.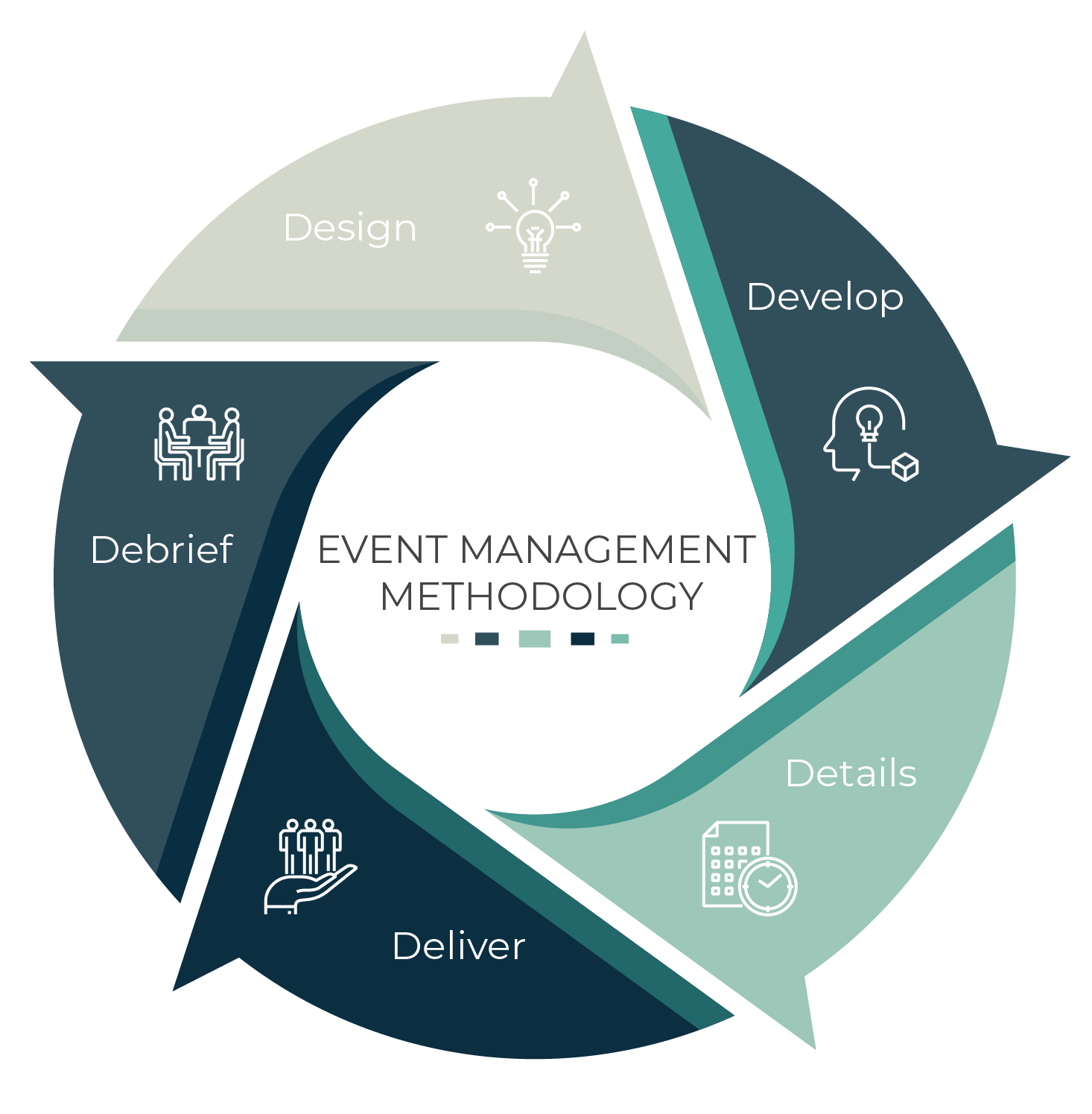 Deliver
On the days of the event, we oversee onsite delivery by the venue, provide and oversee onsite staffing, and administer registration. We ensure all technical details and audio-visual elements are in order, and we support speakers and VIPs onsite while liaising with the media.
Debrief
After the event, we collect feedback from attendees, sponsors, and speakers, analyze responses and develop a report, and conduct debrief meetings with suppliers, venues, and your team to discuss any challenges, provide feedback, and solicit input for improvements.
We can help build capacity and bridge gaps in your team with à la carte services such as:
Site Selection
Venue Contracting
Registration Coordination and Management
Program Development Support
Sponsorship and Exhibitor Coordination
Graphic Design and Printing
Event Promotion and Marketing
Speaker Management
Supplier and Vendor Management
Audio-Visual Support and Coordination
On-Site Management and Event Delivery
Want to work with us for your next event?